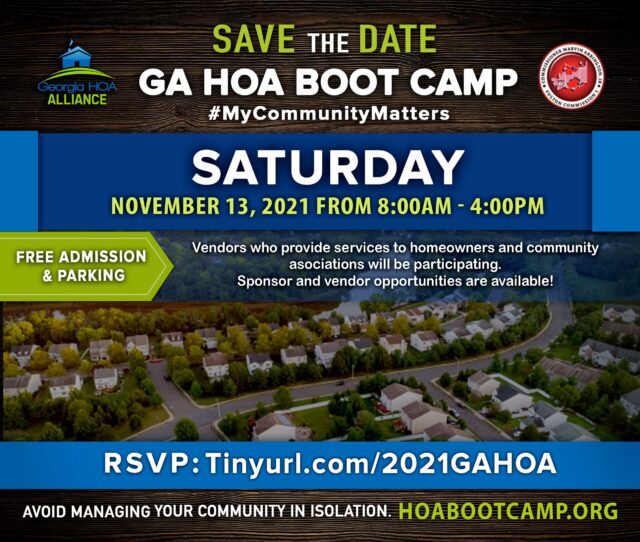 Join us for he Georgia HOA Boot Camp On November 13, 2021 both virtually and in person.
Working to standardize how community associations are managed and operated. Advocating for public policies that are advantageous to the residents of communities. Educating residents and leadership provides a structured approach to protecting rights and quality of life.
Join us on November 13, 2021!The HOA Boot Camp is a place for homeowners, and homeowner boards to network and learn best practices for managing and operating their HOAs. We discuss popular topics like Elections, Finance, Management, and Collections. We educate homeowners and their boards so they can avoid making decisions in isolation. More importantly, we discuss the rights of the homeowners & residents.This event is FREE and parking is included. Sponsor and Vendor opportunities are available.