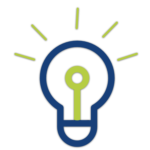 OUR MISSION
To develop, strengthen, and protect Georgia neighborhood associations through education, programs, and legislation.
LEADERSHIP
The Georgia HOA Alliance is a Georgia nonprofit founded in 2014 to unite and empower residents and homeowners associations. Currently, the board of directors include: Corroll Driskell, CEO, Karen Blackmon, CFO, Marvin Arrington, Jr. Secretary, and Gabriella Tory, member.
THE VISION
The Georgia HOA Alliance, a non-profit, is a coalition of Georgia communities dedicated to building quality neighborhoods that are economically sustainable while creating safe and healthy environment. We work to make Georgia a better place to live, work, and play.
www.HOABootCamp.org
www.GeorgiaHOAAlliance.org
HOA ALLIANCE OBJECTIVES